Custom Flag made with Flagmaker & Print. Learn more about our product line-up on the Product Details page.
After many long years of war and struggles the Austro Bavarian Union finally got back on track however a lot of land was lost now they are only a shell of what they used to be but the nation believes it can grow into the great power it once was
This 36"x60" wall flag is made of 100% polyester knit; equipped with grommets for an authentic look and feel. The flag is a one sided semitransparent print perfect for indoor applications.
Customer Reviews
Write a Review
Ask a Question
06/11/2022
A-M

United Kingdom
Amazing
Just got the flag and it's super high quality! Thanks!!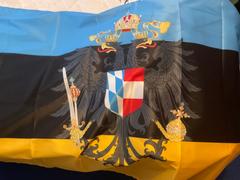 07/04/2022
Flagmaker & Print
Hey AM, Really cool play on an Imperial German design. Thanks for the kind words and glad you enjoy the flag! Regards, Vincent
05/11/2022
Angel G.

United States
GREAT FLAG!
My flag came in and it came out amazing, absolutely how I wanted it,the material is nice and the print quality is great. Would Use again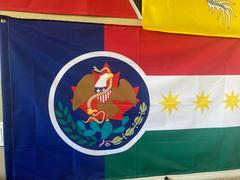 04/17/2022
Fildarius t.

Spain
AMAZING
I loved it! It was even better than what I originally imagined it was going to be! Through the vast green fields of the Realm of Florian to the Kurokian Mountain, the Royal Legions of Freedom raise this flag! Loved it!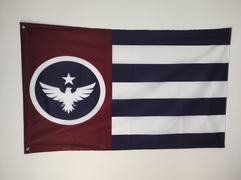 03/21/2022
Will

United States
Based
beautiful, majestic flag that flows in the breeze and keeps the fedboys away
03/08/2022
t. z.

United States
great flag!!!
I ordered a flag i had designed myself with my family coate of arms along with the hessian coate of arms and and the american seal